Trusted Pediatric Dentist – Glen Ellyn, IL
Get to Know
Dr. Lance Lambert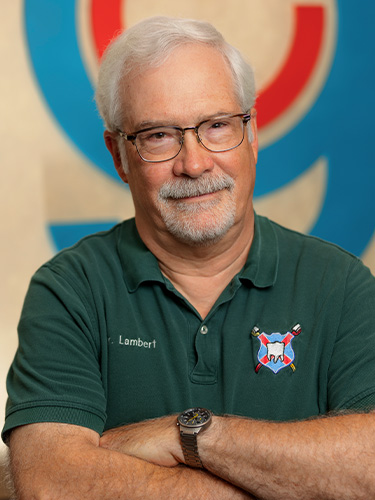 Dr. Lance Lambert grew up in Glen Ellyn and graduated from Glenbard West High School in 1975. He received his bachelor's degree in biology from Dartmouth College in 1979 and his Doctor of Dental Surgery from the University of Illinois at Chicago (UIC) in 1983. He completed a general practice residency at Michael Reese Hospital and Medical Center in 1984 and pediatric specialty training at Children's Hospital of Pittsburgh and the University of Pittsburgh in 1986. He is board certified by the American Board of Pediatric Dentistry, a member of the American Academy of Pediatric Dentistry, and the American Dental Association.
In addition to founding this private children's dental office over 25 years ago, he taught for over 28 years in the Post-graduate Pediatric Dental Residency Program at UIC, training future pediatric dentists. He has published scientific papers on pediatric dental sedation and taught numerous courses on caring for special needs children and the use of nitrous oxide sedation in dentistry.
Dr. Lambert served on the Board of Directors for the College of Diplomates of the American Board of Pediatric Dentistry and as President of the Illinois chapter of the American Academy of Pediatric Dentists. He is currently serving as the President of the Wheaton Dental Society. He has a special interest in treating children with Autism and other special needs. He is currently accepting new patients and enjoys speaking to parent groups on caring for their children's oral health.