Sedation Dentistry for Children – Glen Ellyn, IL
Keep Your Child Calm During Their Dental Visits
Dr. Lambert and his colleagues work hard to create a dental office that is not only kind and welcoming, but calm and relaxing, especially for young patients. However, as a dental office that's been serving patients for decades, we recognize that some need extra help to complete their essential dental services without feeling nervous or anxious. That's where sedation dentistry comes in. With three strengths of sedation dentistry in our Glen Ellyn, IL children's dental office to choose from, we're prepared to accommodate your child's comfort level, so they can complete their dental care with confidence.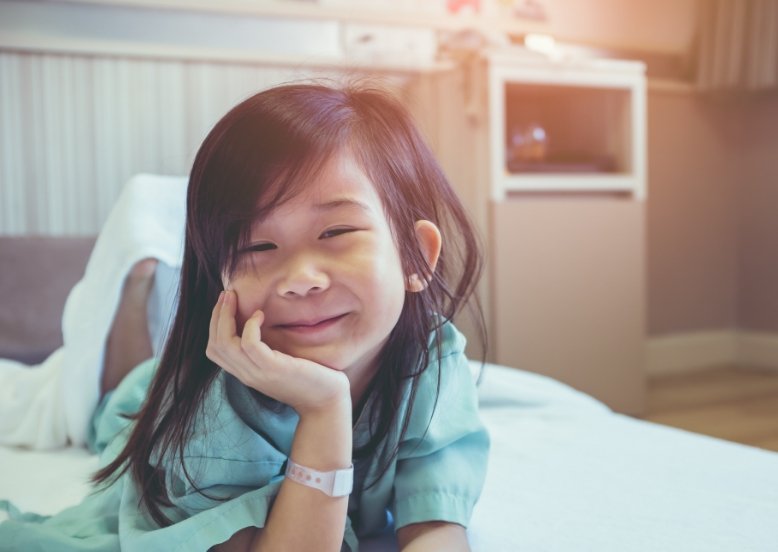 Why Choose Glen Ellyn Pediatric Dentistry
for Sedation Dentistry?
Safe, Fast-Acting Nitrous Oxide for Mild Anxiety
Team Led by Board-Certified Pediatric Dentists
Trusted by Glen Ellyn Families for 25+ Years
Nitrous Oxide Dental Sedation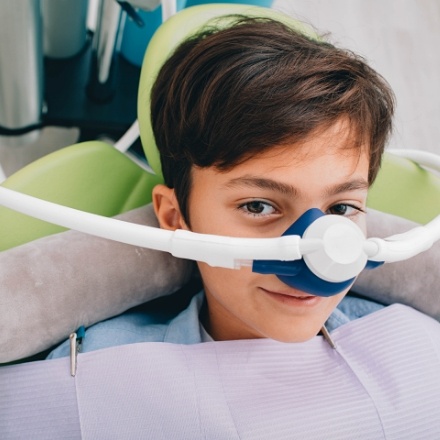 When you're looking for a mild, yet fast-acting solution for your child's anxiety during dental appointments, nitrous oxide sedation is a safe and proven method worth exploring. This gas-based option is administered through a nasal mask that is worn over your child's nose. As they breathe in the combination of nitrous and oxygen, they'll begin to feel incredibly relaxed and at peace, making it easier to get everything from checkups to emergency treatment completed.
Oral Conscious Dental Sedation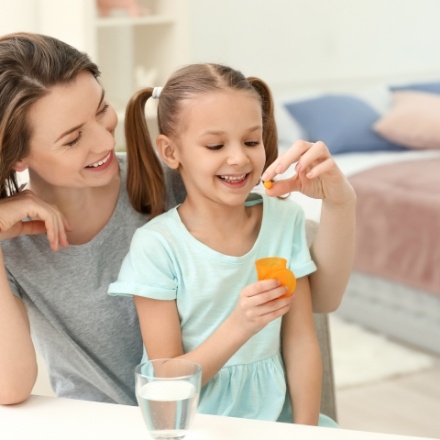 Young patients in need of managing moderate to severe levels of anxiety may be recommended oral conscious sedation, which involes giving them medication. If getting their treatments completed is proving to be very difficult, we're happy to discuss this option with you directly so you can feel comfortable providing it to them.
General Anesthesia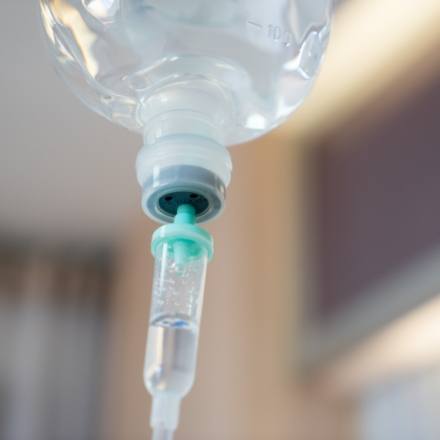 General anesthesia enables a child to literally sleep through their appointment and wake up with no memory of it afterward. This is why it is sometimes aptly referred to as "sleep dentistry." We typically only recommend this for children who need extensive dental care, have mental or physical special needs, or have an extreme fear of the dentist. It involves the administration of a sedative via IV, so we will go over your child's full medical history to make sure everything is safe beforehand.
Sedation Dentistry FAQs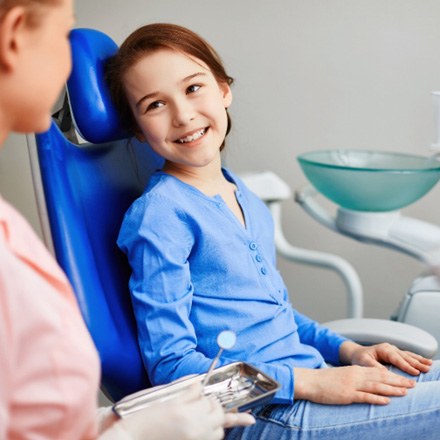 When it's time for your child to see a sedation dentist, there may be a sense of apprehension as to what to expect and how it will be administered. Although the fear and anxiety that comes with dentistry for some patients might seem overwhelming, sedation, too, can be worrisome if your little one doesn't know what to expect. This is why our team at Glen Ellyn Pediatric Dentistry is here to alleviate concerns and ensure a successful and positive experience. Review the questions listed below and call us if you would like to discuss them further.
Is sedation dentistry safe?
Yes, sedation dentistry is a safe solution for many young patients. But before starting treatment, you, your child, and our team will sit down to discuss their oral and overall health history as well as any medications they may currently be taking. Once this information is established, we can determine which type of sedation will best suit their needs. This is why selecting a qualified sedation dentist is essential, as they have the knowledge, skill set, and experience to deliver effective results.
What should my child bring to their appointment?
On the day of your child's treatment, make sure they bring their favorite blanket or toy, as this will help to comfort them before sedation sets in. If there are any "guaranteed" ways to make the delivery of medicine easier, don't hesitate to bring those, as that will prove helpful to our dental team. It is also helpful to remain positive and use happy, pleasant words when talking about the dentist and their upcoming procedure. It helps to remind them of the importance of good oral hygiene and seeing the dentist.
Are there any side effects associated with sedation dentistry?
Most children have no real issues after receiving sedation dentistry; however, everyone is different, and each method of sedation delivers different effects and feelings. With nitrous oxide, your child should experience no negative side effects, as the gas mixture dissipates as soon as the mask is removed and the gas is turned off.
With oral conscious sedation, your child will need to rest once they get home, as it will take time for it to wear off. It is also possible that with oral conscious and general anesthesia, they may experience a dry mouth, slight amnesia from the procedure, a headache or nauseous stomach, and grogginess.
After my child receives sedation, what should I do?
Depending on the type of sedation your child receives, they may be free to return to school immediately following their appointment. This is true for anyone who receives nitrous oxide sedation. As soon as your child starts breathing regular air, the effects will be gone, allowing you to take them back to school or home.
After oral conscious sedation and/or general anesthesia is provided, you will need to take your child home immediately after to ensure they develop no additional side effects and remain out of any pain.