Meet Your Pediatric Dental Team – Glen Ellyn, IL
Fun, Skilled, & Ready to Serve
Our team has the amazing ability to help a child feel like they are visiting old friends whenever they come to see us, instantly causing any nervousness to go away. In addition to serving your child, they are ready to make your life easy as well, as they will help you schedule, organize, and pay for your child's care in the most convenient way possible. Before your child's appointment, you can learn a little more about everyone below!
Mallory – Office Manager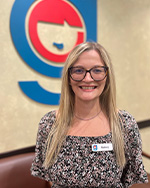 Dawn – Administrative Specialist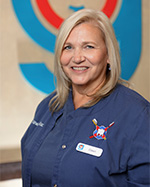 Teresa – Administrative Specialist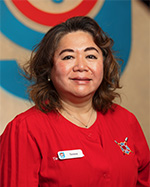 Teresa is one of our most senior staff members, having worked with us for over thirty years. As such, she deeply grasps her role as an administrative specialist. You can, then, trust her to lovingly deal with child patients and help them develop good oral care habits.
Teresa and her husband, son, and two dogs have lived in Winfield for quite a while. She often spends her off-hours riding her bike, listening to audiobooks, and cooking. That said, you'll most likely find her doting on dogs in the local area – she absolutely loves them!
Raven – Administration Specialist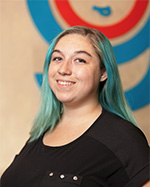 Raven loves playing a part in a child's positive dental experience and guaranteeing that everything is warm and welcoming from start to finish. When she isn't at the office, she likes to spend time with her son, her dog, and her lizard. She was in 4-H when she was in high school and raised/showed goats, sheep, chickens, and rabbits—she still uses those skills today to answer any animal-related questions a child might have!
Lauren—Administrative Specialist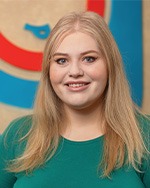 Lauren joined our team in 2022, and she always looks forward to seeing children smile thanks to the effort and care of our team. She is a graduate of the College of DuPage and has experience working in a non-profit that catered to children with special needs (specifically cerebral palsy).
Music is a big passion for Lauren—she sings, plays guitar, and has even recorded professionally! You'll often find her relaxing at home with her cat, and she also likes to get out into the world to travel, hike, and explore new places.
Ivette – Administrative Specialist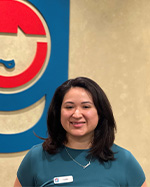 Bio Coming Soon!
Dori – Dental Hygienist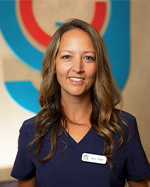 Dori has been a part of the dental world for over 15 years, and she loves getting to know our patients and their families as well as watching them grow and thrive over the years. She goes above and beyond to make sure everyone has the best experience possible during their checkups. Her dental training was completed at Parkland College.
Laura J. – Dental Hygienist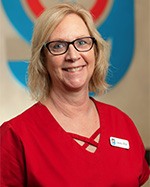 Laura has well over four decades of experience in the dental field and is truly passionate about what she does. She began her career by studying at the Southern Illinois University at Carbondale so she can become a Register Dental Hygienist. She is also certified in administering nitrous oxide to patients who are a little nervous about their treatment. Her favorite thing about her job is being able to create a fun and positive experience for children and those with special needs.
Whenever she isn't at the office cleaning pearly whites, Laura is having fun with family and loved ones. She also loves baking, cooking, swimming, crafts, and enjoying fests during the summertime!
Laura – Dental Hygienist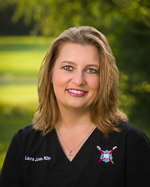 Yolanda – Dental Hygienist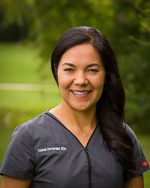 Farukh – Dental Assistant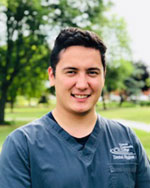 Farukh goes out of his way to ensure that our patients and their families feel comfortable in our office. He is originally from Connecticut and completed his dental training there. A car enthusiast, he likes to spend his free time working out or catching up with friends and family.
Julie – Dental Assistant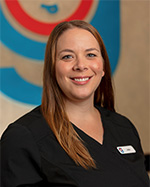 Julie says that every day is an adventure at our practice because she gets to experience all the wonderful children and their imaginations. She is a graduate of the College of DuPage and has certifications in nitrous oxide monitoring, coronal polishing, and local anesthesia. Julie is married with two children and likes to spend her free time golfing.
Lorna – Dental Assistant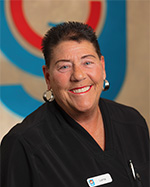 Lorna has had an amazing 25+ year career in dentistry! She has always loved taking care of kids and watching them grow and change year after year. On top of being a dental assistant, she also has certifications in coronal polishing and nitrous oxide sedation.
On the weekends, you'll usually find Lorna shopping or cuddling with her cat, Ivy.
Genely – Dental Assistant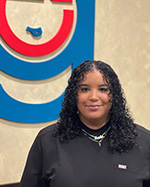 Bio Coming Soon!
Minijbolor – Dental Assistant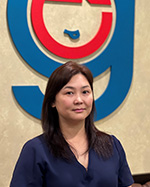 Bio Coming Soon!