Emergency Pediatric Dentist — Glen Ellyn, IL
Call Us Right Away When Emergency Strikes!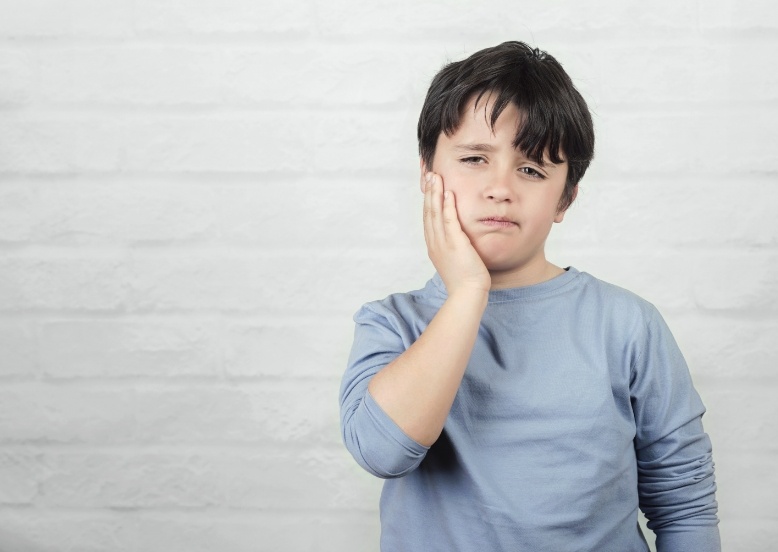 Dental emergencies among children are actually quite common. In fact, kids under the age of 15 account for 75% of all lost, broken, loosened, and chipped teeth! While it can be difficult to prepare in advance for dental emergencies, there are ways to ensure the best outcome for your child, regardless of what type of urgent issue they are experiencing. Whether they have a toothache or sustained physical injury while playing sports, the first thing you should do is call Glen Ellyn Pediatric Dentistry to schedule a same-day appointment.
Why Choose Glen Ellyn Pediatric Dentistry for Emergency Kids Dental Care?
Same-Day Emergency Appointments Available
After-Hours Care & Weekend Appointments
Calming Sedation Options for Maximum Comfort
How We Treat Dental Emergencies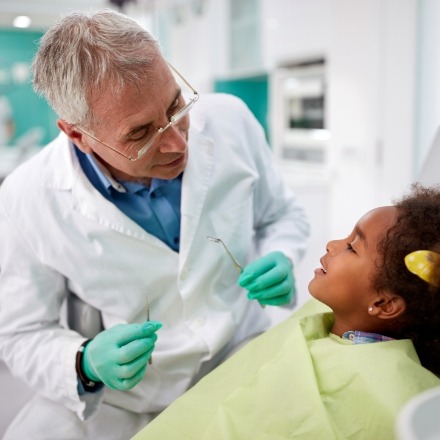 The moment you notice something is not quite right with your child's smile or they develop a toothache, give our office a call as soon as possible. We'll help you assess your child's situation over the phone and schedule you for a same-day emergency appointment if necessary. We'll also walk you through what to do to manage the situation until you reach us.
Once you arrive at our office, one of our Glen Ellyn emergency pediatric dentists will be prepared to examine and comfort your child. In addition to making them feel comfortable and attended to, we'll perform a detailed exam, capture X-rays if needed, and develop a treatment plan that gets your child's oral health back to normal. While common treatments for addressing dental emergencies include dental fillings, crowns, bonding, and pulpotomies, we may recommend other procedures as well.
The Most Common Pediatric Dental Emergencies
Until you've brought them to our office for an exam, we can't know for sure what caused their symptoms or the best way to treat them. In fact, you may not even be sure at first if your child's symptoms count as a dental emergency. That's why we encourage you to trust your instincts as a parent and give us a call if you are even the slightest bit concerned. Over the phone, we'll provide personalized first-aid instructions for handling the symptoms until we can see them. Below, you'll find important information about some of the most common dental emergencies we treat.
How to Prevent Pediatric Dental Emergencies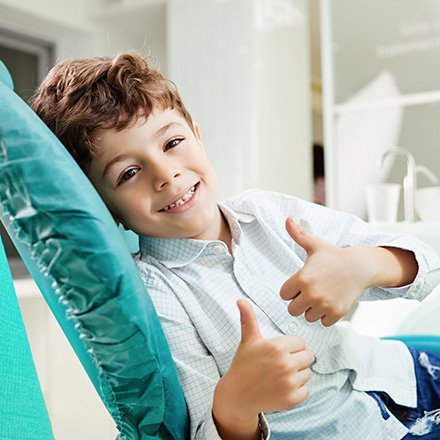 It is possible to take necessary precautions ahead of time to reduce your child's risk of having a dental emergency. For example, we always recommend patients brush twice a day with fluoridated toothpaste and floss daily to lower the risk of dental disease. Additionally, good tips to keep in mind include:
Visiting our office every six months for a checkup
Never let your child use their teeth as a tool
Giving them a mouthguard for physical activities or if they grind their teeth at night
Ensuring your child has a healthy and well-balanced diet
Pediatric Dental Emergency FAQs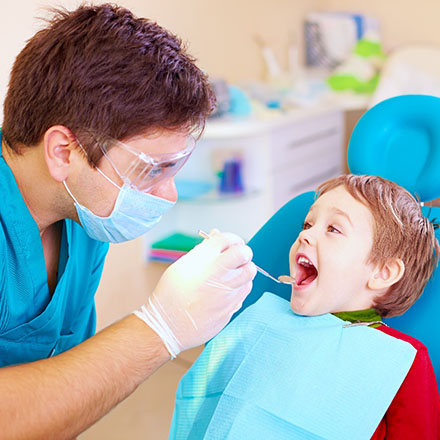 No matter how many precautions you take, your child can still experience a dental emergency when you least expect it. If your little one has sustained a sudden injury and needs immediate attention, don't hesitate to reach out for help! At Glen Ellyn Pediatric Dentistry, we offer safe and effective services when your child needs them most. Of course, we understand you probably have several questions regarding our emergency care. To help answer some of those, we've compiled a list of our top frequently asked questions below. Should you not find what you're looking for, give us a call for personal assistance!
Should I Take My Child to the Emergency Room First for Dental Emergencies?
If your child is experiencing a dental emergency, you may think the best place to take them is to your local emergency room. However, that's not the best idea since hospitals aren't usually equipped to effectively handle these oral injuries.
You should only take your little one to the ER if they're having difficulty breathing, are losing the ability to swallow, have a fractured or broken jawbone, or have a serious cut that is causing continuous bleeding. In any other situation, you should bring them to our dental office and allow our team to examine their mouth. We'll be able to get your child's smile back on the right track in no time!
Do Chipped Teeth Heal?
According to the American Dental Association, the enamel is the hardest substance in the body. However, that doesn't mean it has the ability to heal on its own. Whether your child has a severe or minor chip in their tooth, you need to schedule an emergency appointment for them to ensure they get the care they need. Our team will explain the best treatment options for addressing their situation.
Are Knocked-Out Baby Teeth a Dental Emergency?
Since baby teeth are meant to come out, you may not think it's an emergency when they get knocked out. Well, it's always best to schedule an exam for your little one if their baby tooth comes out prematurely. Our team will survey the situation to determine if any damage has occurred and if they need a space maintainer. If they're experiencing uncontrollable bleeding or you think they may have damaged their jaw, take them directly to your local emergency room.
What Should I Keep in My Emergency Dentistry Kit?
As a parent, you should always be prepared for the unexpected. It's a good idea to keep an emergency dentistry kit with you at all times that contains the following essentials:
Dental floss
Ice pack
Our emergency dentist's contact information
A topical anesthetic like Orajel
Gauze pads and dressings
Petroleum jelly
Anti-inflammatories such as ibuprofen
Small storage container for teeth or restorations