Lip & Tongue-Tie Treatment – Glen Ellyn, IL
Quick, Easy, and Painless Oral Care
While you may not spend a lot of time thinking about it, excessive oral tissue can have a major impact on your child's quality of life. Lip-ties and tongue-ties affect millions of infants every year and often make basic tasks (i.e. latching during breastfeeding, chewing, and speaking) more difficult to perform. Here's the good news: treating these common issues is easy and straightforward, so give Glen Ellyn Pediatric Dentistry a call today to learn more about lip and tongue-tie treatment in Glen Ellyn, IL!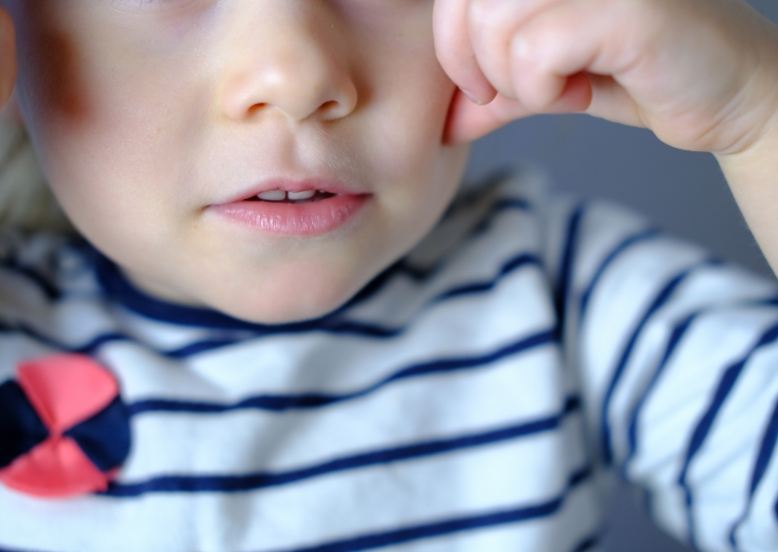 Why Choose Glen Ellyn Pediatric Dentistry
for Lip & Tongue-Tie Treatment?
Patients Given Special Attention Every Step of the Way
Partnered with Local Lactation Consultants & Pediatricians
Frenectomies Performed with State-of-the-Art LightScalpel Laser
What is Lip & Tongue-Tie?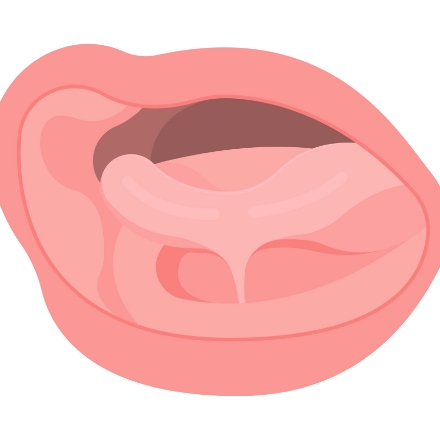 A lip-tie refers to the small band of tissue (a.k.a. the frenulum or frenum as it's also called) that connects the top and bottom lips to the gums. In the case of a tongue-tie, it refers to the frenulum that connects the tongue to the floor of the mouth. In cases where the frenulum is too large, it can actively impede your child's ability to perform certain tasks, negatively affecting their quality of life.
What is a Laser Frenectomy?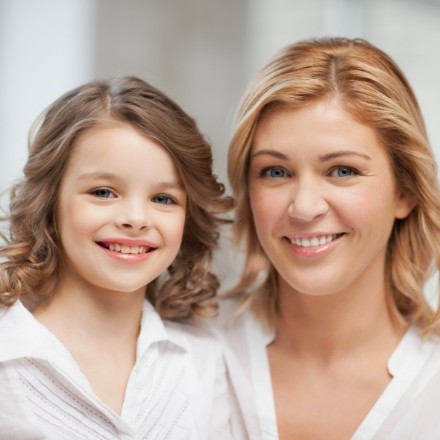 With the help of a soft tissue laser specifically designed for dentistry, it's easy to remove excess oral tissue so your child can regain full control of their mouth. Laser dentistry has become increasingly common in the dental world today due to its ability to create a painless treatment experience and easier aftercare process compared to traditional instruments.
How We Help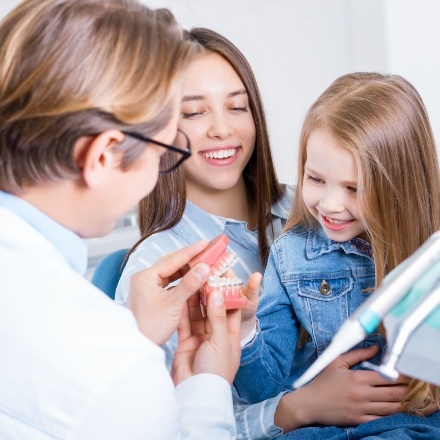 Our dental office currently refers all frenectomies to the Chicago Tongue-Tie Center, which is operating out of Chicago Pediatric Dentistry & Orthodontics. Their expertise in frenectomies, specifically for infants and toddlers, ensures your child gets the best care possible. There, they use the LightScalpel dental laser, a highly advanced tool that makes your child's care incredibly comfortable and the healing process faster.
Visit Our Chicago Tongue-Tie Center
Lip & Tongue-Tie FAQs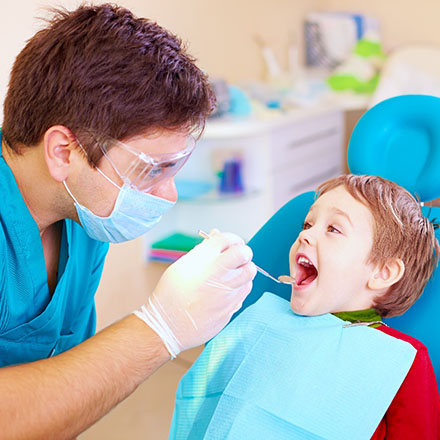 Parenting is hard enough as it is. At Glen Ellyn Pediatric Dentistry, we want to help you out by providing you with the information you need to give your child a better overall quality of life. If you suspect your little one may have lip or tongue-tie issues, don't hesitate to reach out! We're prepared to help with fast and effective treatment. Of course, we understand you may have a few lingering questions in mind before committing to the process. To help answer some of those, we've compiled a list of our top frequently asked questions below.
Does a Frenectomy Hurt?
Not at all! In fact, laser frenectomies involve very little discomfort, meaning your child can go in expecting very little pain. Local anesthetic isn't typically used because of how pain-free the procedure is. However, it may be necessary if the tissue is especially thick. The precise laser only targets excess tissue, cauterizing the tissue as it severs, helping reduce the amount of bleeding.
Is My Child Old Enough to Get Lip or Tongue-Tie Treatment?
We get it – the thought of your baby going through a procedure can seem frightening at first. For a minor procedure like a frenectomy, there is no age minimum for getting a lip or tongue-tie treated. Believe it or not, it can even be performed a few days after birth! While that may seem soon, it's best to address a lip or tongue tie quickly. Otherwise, your little one may experience complications with oral function and breastfeeding.
How Long Does a Frenectomy Take?
On average, soft tissue laser procedures only take a handful of minutes to complete. However, more time may be necessary if the frenulum is especially thick or if your child is having both a lip and tongue frenectomy. During your consultation, we'll provide a more accurate timeframe based on your little one's situation. We'll also give you more details on the procedure, so you know exactly what to expect.
Can I Be in the Room During My Child's Frenectomy?
Short answer: no, parents or guardians aren't typically allowed in the room during a frenectomy. Like many other services, this procedure can be difficult to watch. Since a squeamish or distressed parent will only distract our team, it's best to keep the room clear to allow every ounce of attention to be on the child. Once we're done with the procedure, we'll call you back immediately to see your little one.